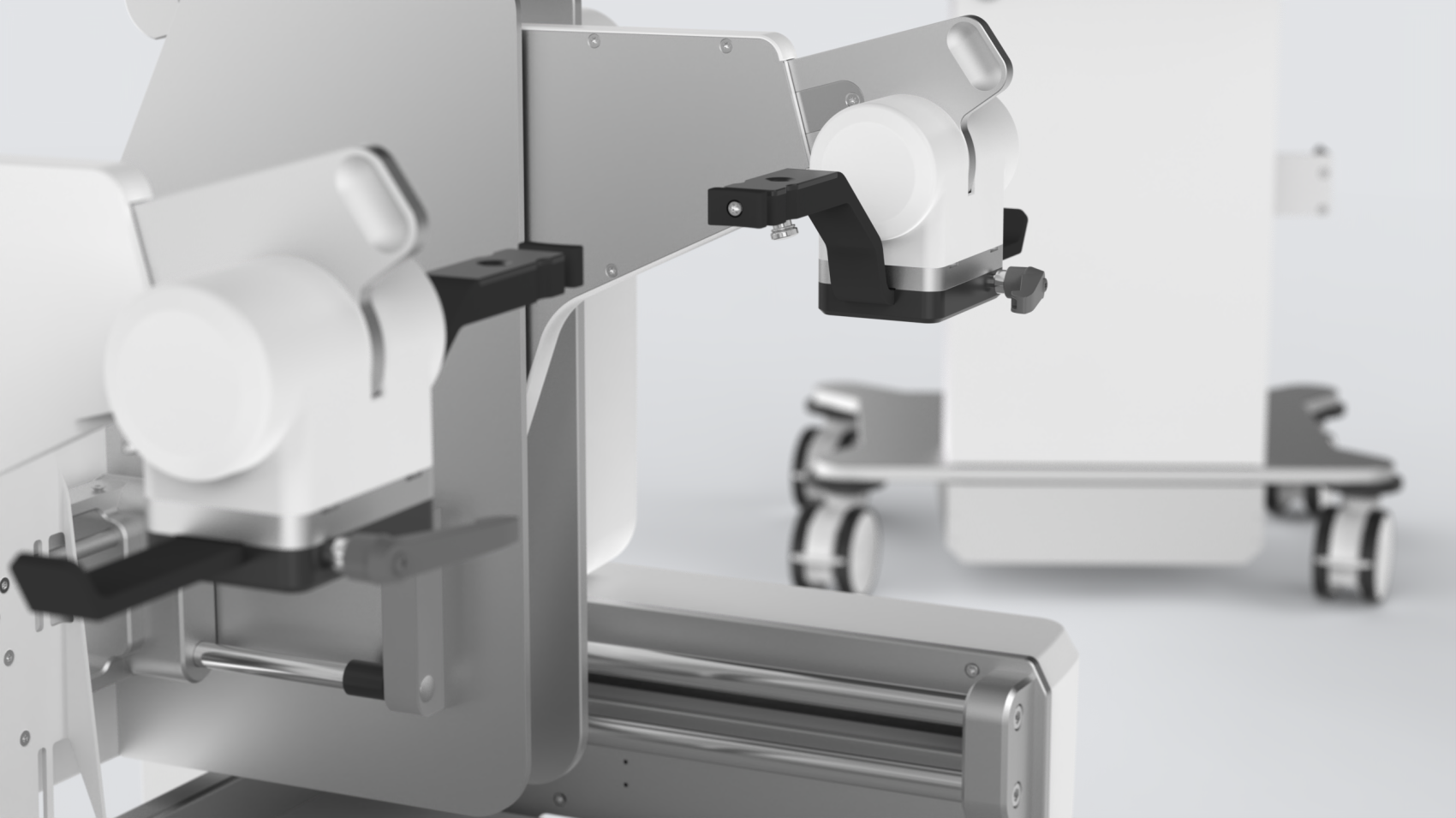 Vemo
The VEMO SYSTEM® solves the problem of carrying out early mobilization therapies for the severely affected in intensive care, using robotic therapy support.
The unique design of the VEMO SYSTEM® allows one person to perform early mobilization even with severely affected patients. This is possible because the patient does not have to be transferred to a separate therapy device.
Source: Reactive Robotics Website
---
Year:
2020
Type:
Mobilization system
Awards:
Good Design Award
---
Our VEMO SYSTEM® combines smooth adjustable verticalization with robot-aided leg movement therapy in a safe environment.
A unique feature is that patients can stay in their own bed and do not have to be transferred to separate devices.
Safe and efficient early mobilization of the patient – ​​the VEMO SYSTEM® relieves the nursing staff of their physically demanding work.
Early mobilization is part of the ABCDEF bundle and is seen as one of the most important therapies to prevent negative effects of immobility.