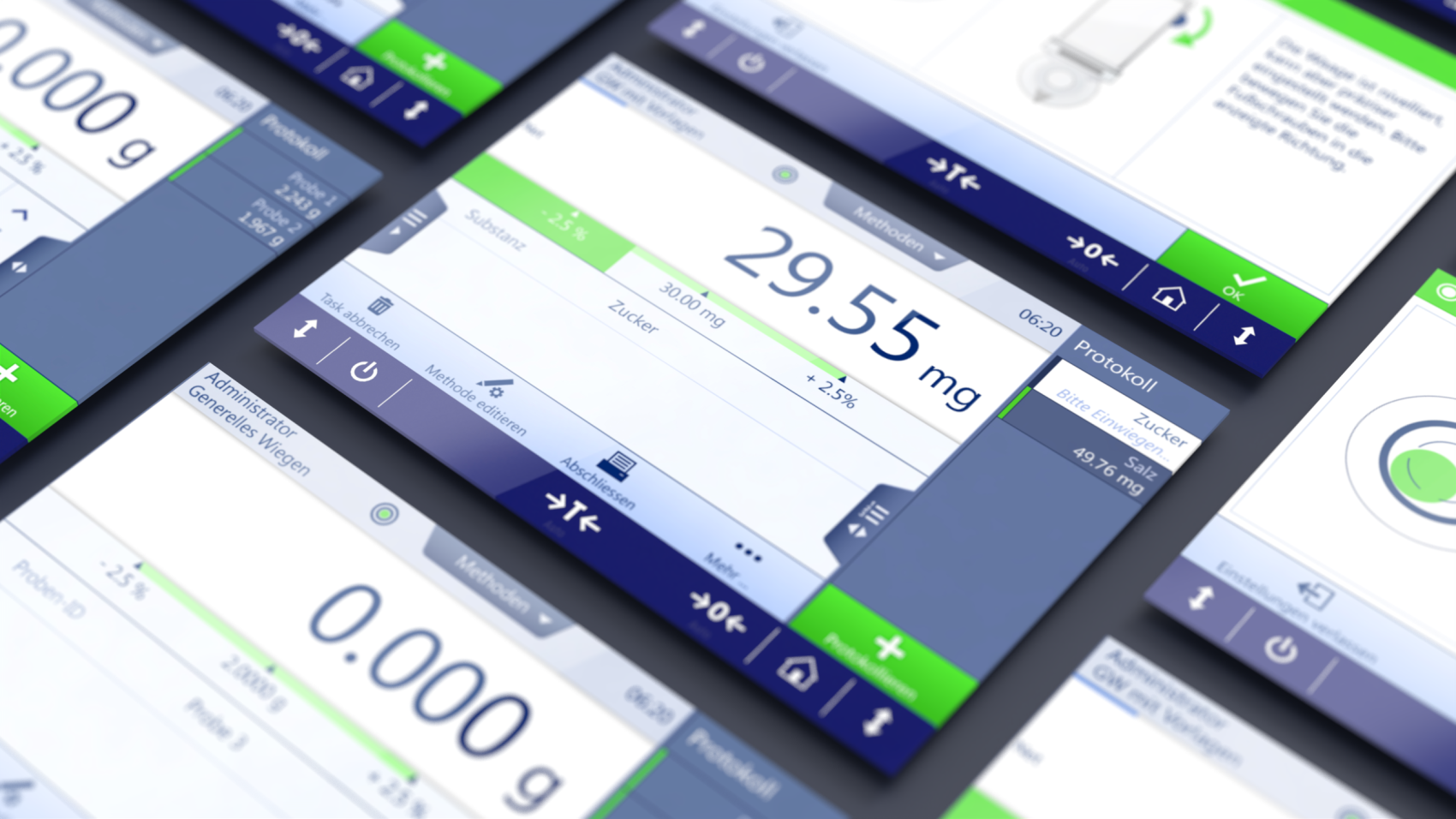 XPR GUI
Mettler Toledo's XPR analytical scales enable efficient work with their various quality-assurance functions.
The patented SmartGrid weighing pan minimizes the effects of air currents on the load cell. This allows the scale to stabilize quickly and deliver results faster. In addition, the analytical balances recognize electrostatic charges on samples and can eliminate them.
The scales are delivered with a separate terminal with which all settings can be made via touchscreen. A status LED in the terminal provides information about the operational readiness of the scale at all times.
The design is based on the corporate product design defined by Held+Team.
---
Year:
2018
Type:
Weighing Software
Awards:
Red Dot Design Award
---